25 wonderful things the World Wide Web has given us
Happy birthday World Wide Web! We've had some great times together...
Today marks the day the World Wide Web became a thing.
Twenty five whole years ago we were, er, talking, or something. But in March 1989 British scientist Tim Berners-Lee created the World Wide Web as a way of posting and accessing information.
Berners-Lee gave us web pages, links and browsers – and, by extension, Facebook, Twitter and Tumblr.
What a guy.
In celebration, here are 25 things we're glad we have had the chance to see and share…
---
Cat videos
Honestly, how would we get through a whole week without one? And cat videos that remake famous films? Even better.
---
Catch-up TV online
Because forgetting to put the tape in the tape recorder felt like the worst thing in the world.
---
We wouldn't have had Breaking Bad. So this would never have happened.
---
Benedict Cumberbatch otters
How else would we have shared such wisdom about the Sherlock actor?
---
Quizzes
What misery would life be if we couldn't find out which Call the Midwife character we were?
---
JLaw
Without the World Wide Web we couldn't have shared this much Jennifer Lawrence goodness with the world.
http://www.youtube.com/watch?v=yV-vIB7ykss
---
Or spent hours decoding this Doctor Who poster together. As an online family. 
---
Films would be free from Internet spoofs.
---
How, HOW would we have let people know Ellen DeGeneres threw herself into the Oscars crowd and created the most popular selfie of all time?

---
Selfie probably wouldn't even be a thing. We'd just be taking pictures of ourselves with no-one to show. NO-ONE!
---
Tom Hiddleston dancing would have vanished from TV screens never to be seen again. 
---
We wouldn't have been able to talk about Sherlock every day. 
---
Thank you internet for spreading the Harlem Shake trend. Shake it EastEnders…
---
There'd be no Gangnam Style remakes! 
http://www.youtube.com/watch?v=gHbtlNIOiLQ
---
You couldn't find out who that annoyingly recognisable person in that film is. You'd have to like, phone a friend or something. 
Picture via Twitter @David_Cameron
---
We wouldn't have such valuable insight into celebrities' lives. Thank you Ricky Gervais for so many bath shots.
via Twitter @rickygervais
---
Gifs wouldn't be a thing.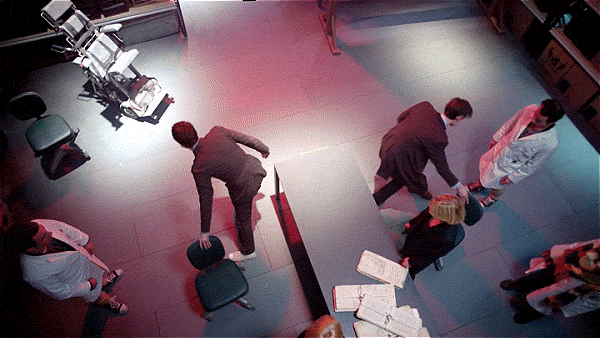 ---
Embarrassing early bits of TV work by celebrities would have been forgotten. Like this, eh Aaron Paul?
---
Binge TV watching wouldn't be a thing
---
We wouldn't be able to live our life through Earlybird or X-Pro II filters. 
---
You couldn't cheat in a pub quiz with Wikipedia…
---
How would we have known this had happened?
via misurkaful Tumblr
---
We couldn't have given you this.
---
There'd be nowhere to do all of our important thumbs up business.
---
Internet, you make us feel like this…