Fargo series two explained: a prequel to a TV sequel
Confused about why the new series is set in the 70s with no Martin Freeman? We've got the answers
Despite the fact that the world of Fargo has previously existed as both a movie and last year's TV series, there's very little we can guess about this year's run because it takes place before either of the other two stories. Yes, it's a bit confusing; the Oscar-winning film that inspired the series was set in 1996 and last year's series took place in 2006, but for this new season we're heading all the way back to 1979.
Patrick Wilson, left, as 1979 Lou Solverson in the new series; Keith Carradine, right, as 2006 Lou Solverson in last year's series
There is a reason for that, though – we're witnessing the early days of policeman Lou Solverson, one of Fargo's few returning characters who was played by Keith Carradine in last year's TV run but is now portrayed by Watchmen's Patrick Wilson (with Allison Tolman's main character deputy Molly Solverson also appearing as a little girl).
Throughout Fargo series one, Carradine's elder Solverson referred back to dangerous events that took place in Sioux Falls, South Dakota, and that's where we find ourselves in the new series – but what could those events be?
Lou Solverson discusses Sioux Falls in Fargo series 1
Well, last year the events were described as "madness" and animal-like, with bodies stacked two stories high. This week we get a sense of this carnage beginning, with a triple murder taking place and the beginnings of a gang war when a power vacuum opens up within the ruling Gerhardt clan.
"The scope of the story-telling this season is a lot bigger, it has more of an epic feel to it," showrunner Noah Hawley told EW last December, and given what we've seen so far, that certainly seems to be the case. The only thing we can be sure of this year is that Solverson senior and junior survive to tell the tale and appear in the 2006-set first series – but as for anyone else, all bets are off.
Still, violence and horror shouldn't be all that we look forward to this year – as the series continues, we might be able to expect some kind of link back to the original Coen brothers movie. After all, the suitcase of money that formed a large part of that film's plot played a pivotal role in the first run of the TV series, so perhaps we'll get some kind of nod towards what will happen in 1996?
Maybe we could even hope for a cameo from Frances McDormand's legendary Marge Gunderson, who would definitely be alive in 1979…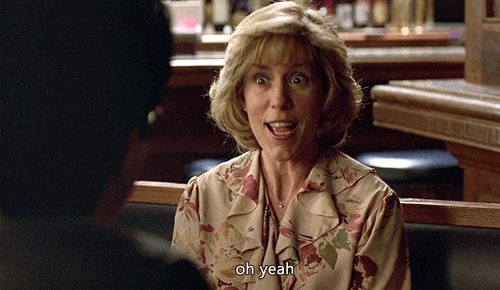 Fargo series 2 begins on Channel 4 tonight (Monday 19th October) at 10.00pm